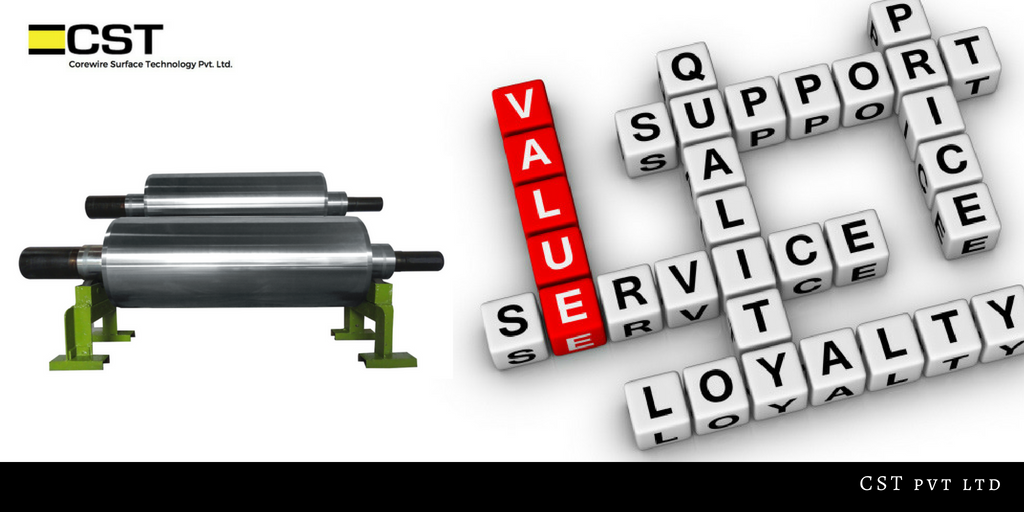 At CST Pvt Ltd, customer care is not just about high quality and cost-effective products, we also ensure that our customers receive enhanced value through the customized solutions and services we provide.
We work closely with our customers to identify problems and design procedures that meet our clients manufacturing requirements. We also provide turnkey solutions to install hardfacing facilities in-house. CST Pvt Ltd repairs and maintains rolls as well as provides complete roll management expertise for casters and hot strip mills. Reclamation of hot forging dies is also our expertise.
We cover everything from forged steel rolls, roller jackets, complete roll assembly for continuous casting machines and hot strip mills, to rolls for slab casters, CSP's, plate mills, hot strip and steckel mills, including high performance 'WELDCLAD' caster rolls. We also manufacture a range of Tungsten Carbide Rolls for Wire and Bar Rod Mills, both as solid ground blanks and grooved as well as Tungsten Carbide Hardsurfaced Rolls and Guides for high productivity.
We have all the hardsurfacing solutions for you!
We are CST Pvt Ltd-Your Global Partners for Hardsurfaced Rolls and Roll Assemblies.
*For a full range of our products & services offered visit--> Products | Product Types | Services